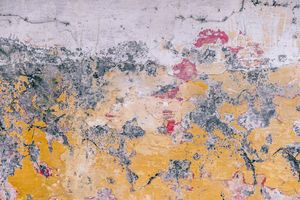 EPK
0:00/3:21

0:00/3:48

0:00/4:06

0:00/4:17

0:00/2:53

0:00/3:35
"Hartsoe has certainly mastered Petty-style heartland rock." -- Americana Highways
"Hartsoe has created a spirited Americana stew by blending blues, rock and folk in a manner that will engage and entertain you for years to come." -- Bridge Music Magazine
"The new single, 'Ocracoke,' is a fantastic polished Pop/Americana tune.  If you love Counting Crows, Tom Petty, MudHoney, Sponge, and spectacular musicianship coupled with great songwriting ... this is for you." -- IndieStrong
"It's been too long since we've heard Americana this genuine. Inspired by Tom Petty and Ryan Adams, Steve Hartsoe is full of melodic spirit and gruff guitar lines. ..."  -- Milk Crater
"Steve Hartsoe's new EP, 'Gaslighted,' comes straight through the front door without opening it, not bothering to knock or wipe its feet. The vocals are as gritty as they come, the solos on the money and this is a fine example of blues rock-influenced Americana." -- Americana UK 
"Steve Hartsoe is able to wrest the deepest roots of Americana to deliver material that has at its core the key elements of rock 'n' roll and blues-rock, giving it a slightly retro-feel and a more global appeal than is normally the case with the genre."  — Emerging Indie Bands, London  
"Steve Hartsoe sings with the conviction of a nomad bleeding his heart dry, performing for anyone from the side of a boxcar."  — Richard Murray, POW Magazine, San Francisco  
"Crashing into life with the big Pettyesque footstomper 'Said and Done' this album bursts forth on a wave of Californian country rock, a breezy West Coast sound from a breezy West Coast resident." — Americana UK
Bio
The pandemic's wrath hit on many levels. For singer-songwriter Steve Hartsoe, it came in the form of a rude awakening he attributes to isolation and frustration with deniers. 
"My young son and I were outside watching trains, one of the few things we felt safe enough to do in the height of the pandemic," the Raleigh, North Carolina-based musician recalls.  
"An older man started walking over to us. I thought, 'Get away from us, don't bore me with small talk.' Turns out the guy was very kind and interesting. That's the moment I realized I was the problem, not him. Like, 'Have I really become that hardened toward other people?' Regrettably, I had." 
That internal struggle plays out in the emotional grit of the title track on Hartsoe's latest eight-song indie album, "King of Small Talk" (out April 29, 2022) on digital platforms and CD. "Here I come again/Treat me like a sin/I'm your King of Small Talk," he sings, imagining how the stranger could have felt had he known Hartsoe's harsh attitude toward him. "Every side-eye grin/Cuts me deep within/I'm your King of Small Talk." 
The album's first single "Ocracoke" (released March 25) is about the rugged island off North Carolina's coast where legendary pirate Blackbeard hung around. (Watch the video directed and filmed by Alvin Sloan).  
The album also features a remix of Hartsoe's 2020 song, "Canyon Song," with a new lead vocal. "I didn't like how my vocal came out on the first version, way too gruff," he says, noting "Canyon" is his favorite song he's ever written. "I think it deserves a second chance."  
Hartsoe wrote all eight songs on the album, plus handled most guitar, vocal and bass duties. Son Eli Hartsoe played drums and a handful of friends contributed: Dave Ristrim – pedal steel and B-bender guitar; Wahba and Chris Carbone – bass; Russ Bullock – guitar solo on the album version of "Ocracoke"; James Cook and Jennifer Allred – harmony vocals. 
Recording was done in home studios. Kevin McNoldy (Dave Matthews, Mary Chapin Carpenter) mixed and mastered the album at his Cphonic Studios in Raleigh. He also contributed vocal harmonies and keyboards. 
"King of Small Talk" is Hartsoe's sixth solo album, following "Live at WHUP" (2021), "Gaslighted" (2020), "The Big Fix-Deluxe Edition" (2017), "The Big Fix" (2016), "Neo-Traditional" (2014). (View discography on Bandcamp.)
As a band member (Hartsoe is also lead singer/guitarist with the California-based alt-rock band London Down) and a solo artist, he has shared the bill with such notable artists as Todd Rundgren, The Tragically Hip, The Smithereens, Chris Isaak, Mudhoney, Chris Knight and Dan Vickrey (Counting Crows). 
Venues Performed at:
PNC Arena (Hurricanes game), Raleigh, NC
NC State Fair, Raleigh, NC
Pour House Music Hall, Raleigh, NC
Motorco Music Hall, Durham, NC
Bond Brothers Eastside, Cary, NC
Kings, Raleigh, NC
Jive Hive, Carthage, NC
Berkeley Cafe, Raleigh, NC
Pittsboro Road House, Pittsboro, NC
Hotel Utah, San Francisco, CA
Brainwash, San Francisco, CA
Starry Plough, Berkeley, CA 
One Step Beyond, Santa Clara, CA